Wow. I didn't think I could top my day at the Traveler's but I did tonight. Many of Uconn's greatest ever were at Mohegan Sun, and I had never done this event, so I went with the flow the whole night.
I first saw Rip Hamilton walking around while I was waiting to get in, I was able to stop him. He really rushed it so it didn't come out well, but I was happy to get him: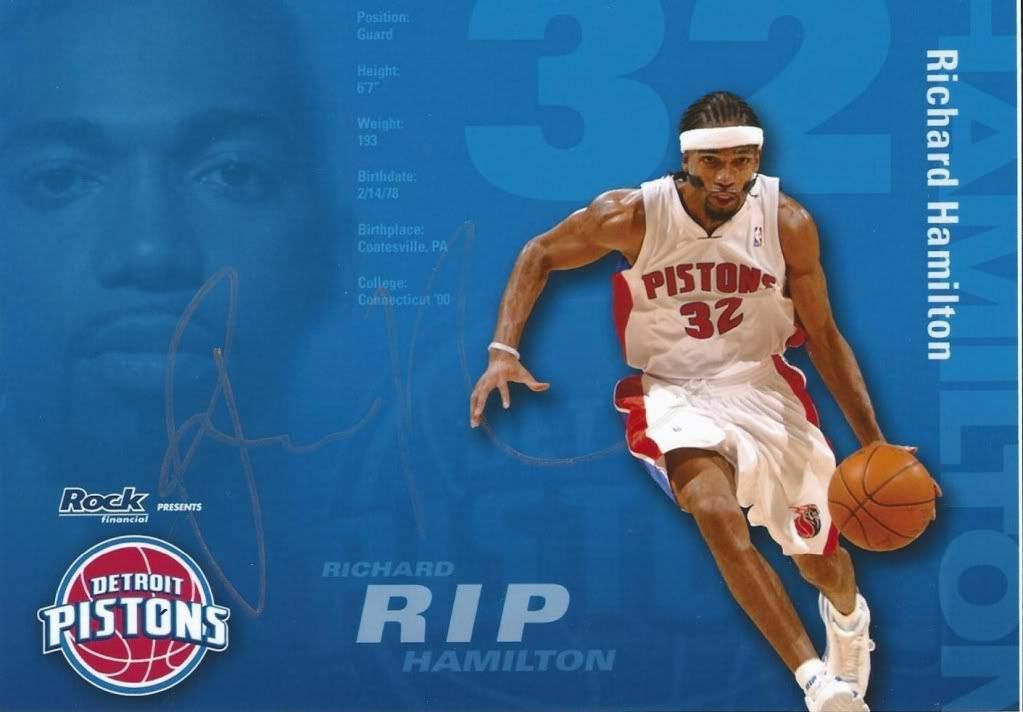 I got a bunch of guys near the tunnel, the best one I got there was Rudy Gay: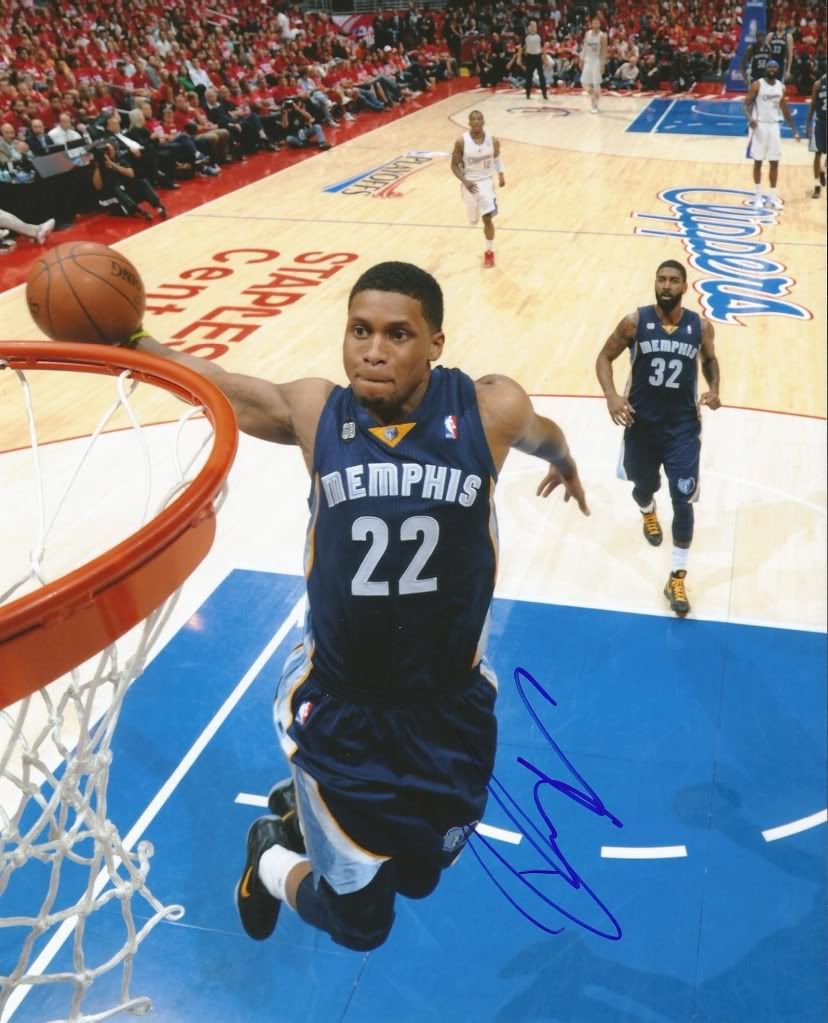 I did team sheets for other guys.
Jerome Dyson: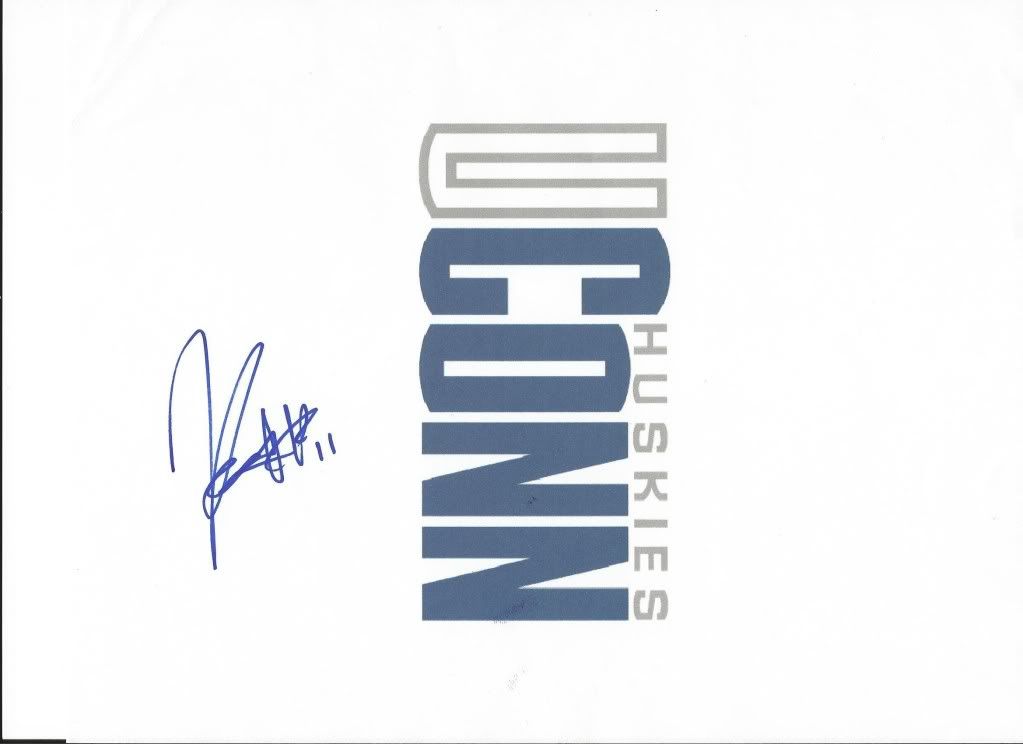 From top to bottom: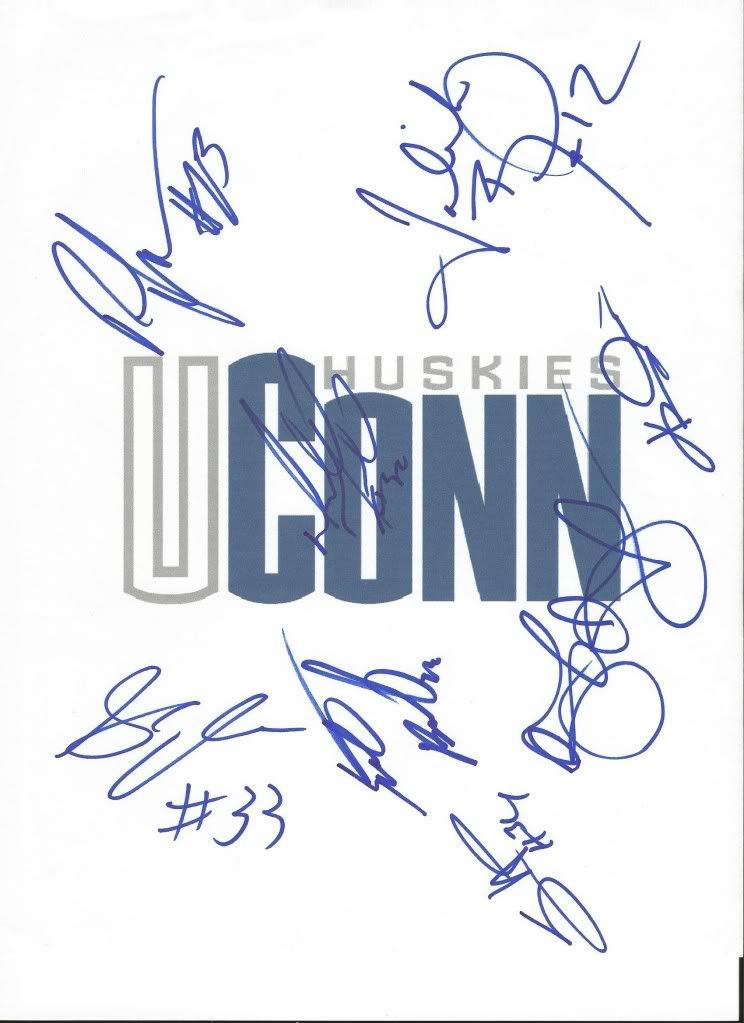 Rudy Johnson, A.J. Price, Donyell Marshall, Kevin Ollie, Gavin Edwards, Scott Burrell, Hasheem Thabeet, Souleymane Mane
Another Rudy Gay: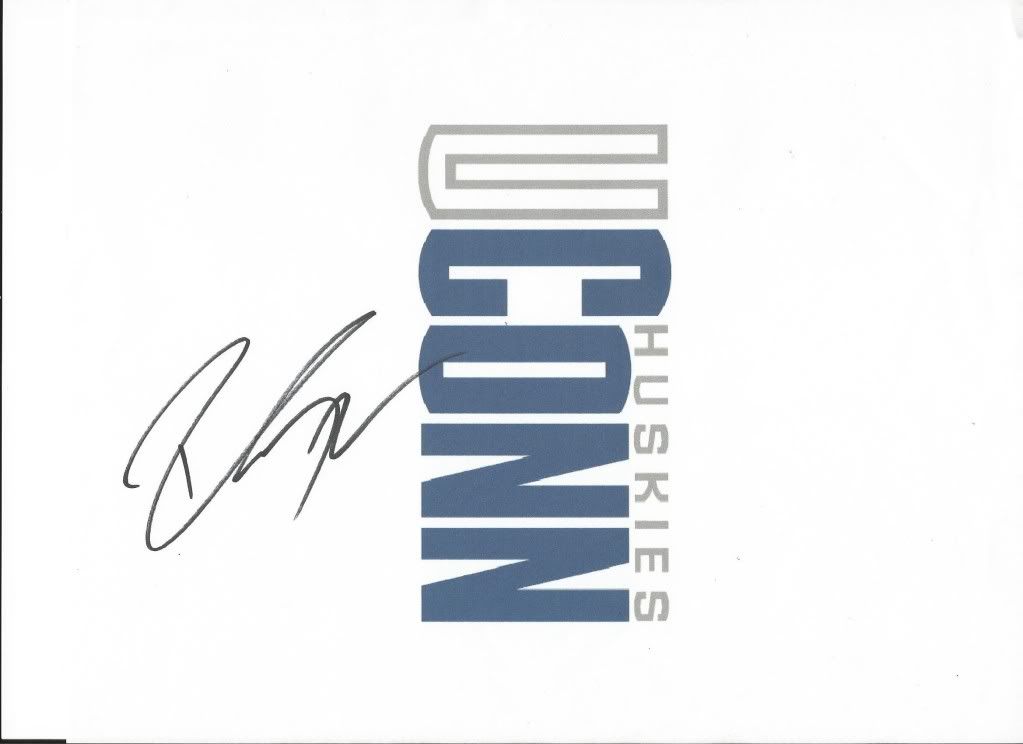 Jeff Adrien, Tony Robertson, Jerome Dyson,Ricky Moore:
I got an auto outside the arena afterwards, but didn't know who it was, please help me out if you can: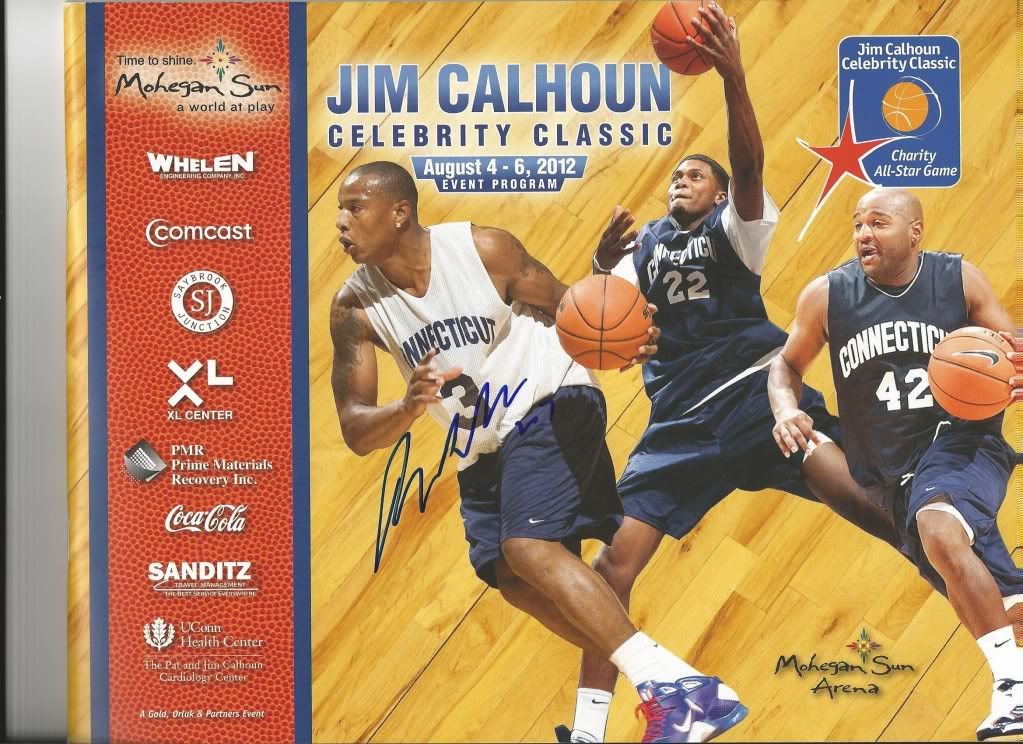 And now for the big one. Mr. Ray Allen. Ray is known to be one of the toughest athletes to graph, but after the game, many of the players stayed on the court to sign. The court was roped off, and the crowd was 10 people deep at points. Somehow I was able to get in the right spot after moving 4-5 times, and when Ray grabbed my photo, I was psyched:


I got close to him a second time, when he was leaving, and just missed him but took a pic. The picture is from next to the tunnel, I got him on the floor in an enormous crowd.: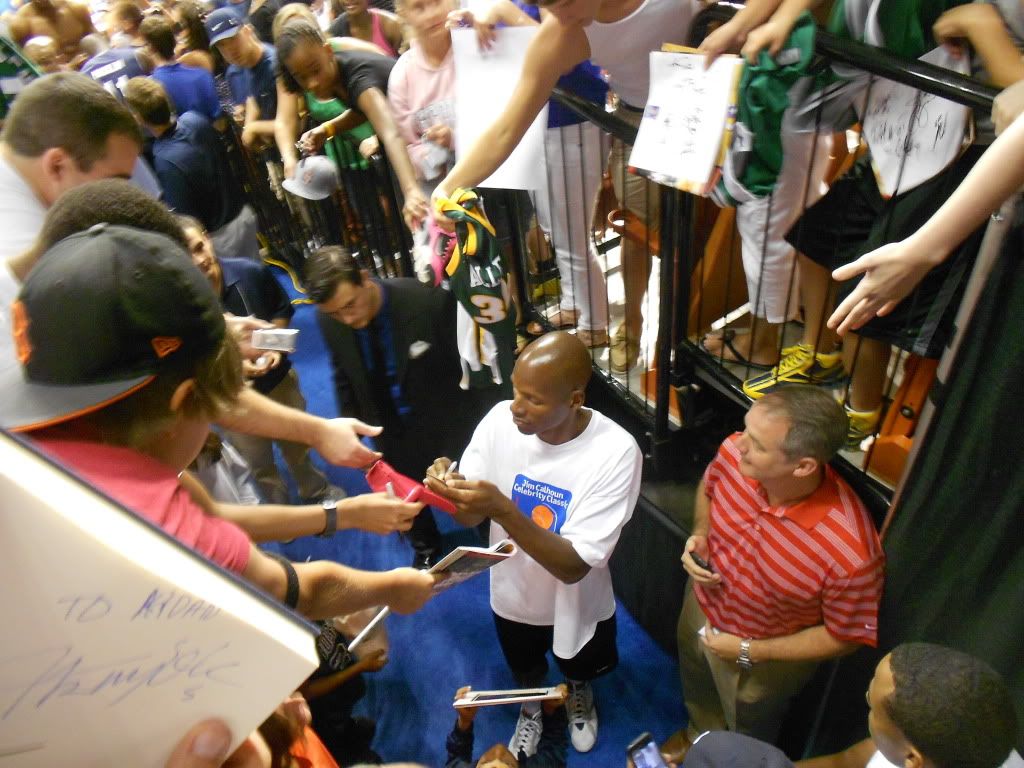 It was just a fantastic night, especially since I got my favorite basketball player ever.
Total Autographs for 2012:731