It has been six months since I last posted, which I think is the longest hiatus I have been on in the years since I started writing the blog. I haven't stopped 'graphing at all, but merely slowed down because of well, life. With that said, I am looking forward to catching up on the entries I need to write, and there are some very good ones that I can't wait for.
I was lucky enough to have Opening Day tickets for the Red Sox for the first time ever, which was a great experience. I didn't do a whole lot of 'graphing, but I went to my now usual pre-game spot which happens to be near the NESN booth where the pre-game show is aired. Sometimes they have interesting guests, and I figured that being Opening Day, this may be the case.
Shortly after I got to the stage area, I found in a great spot near the exit of the stage and quickly noticed that John Henry, Tom Werner, and Sam Kennedy, three members of the ownership group, were being interviewed. John Henry, who also is one of the Liverpool F.C. owners, while featured in one of my previous blog entries, was who I wanted to get the most, because I don't get many opportunities to see him.
When the interview finished up, the guys walked off of the stage, and a lot of fans started asking for pictures and autographs. I thought my chances were good because there weren't a ton of people, but it took me a while to get in front of John Henry. He was rushing, but signed a baseball for me, which I also added Tom Werner to without much trouble. It was nice to
get John's autograph again
, and meet Tom Werner for the first time.
I also was able to meet Dennis Eckersley again, and got a baseball signed by him. He was nice as always, especially for a hall of Famer. The pen skipped a little, but that's okay: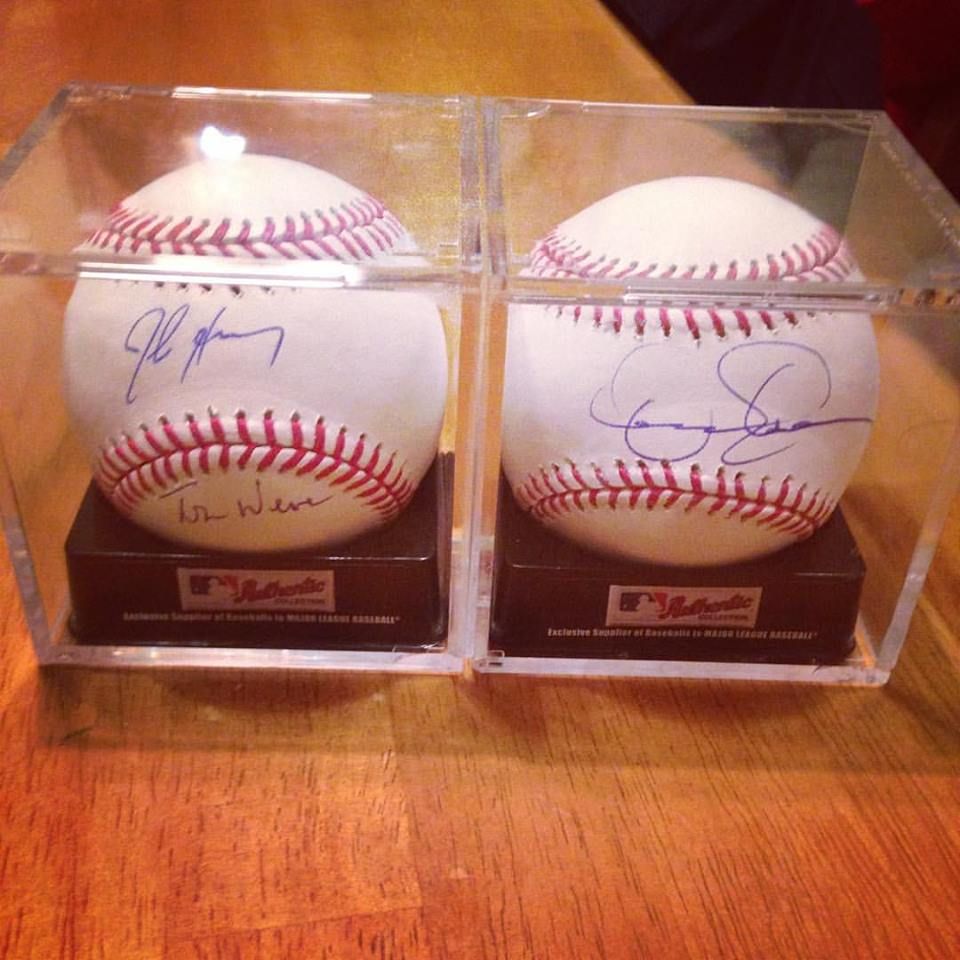 While I didn't get a ton of autographs on Opening Day, it was nice to get a few quality ones, and the experience was great.