The other night I had the chance to meet not only my favorite tag team of all time, but also the legendary Ricky Steamboat. There was a wrestling event being held at a high school in Connecticut, and as always, although I have never gone, there was an autograph session with all of the stars beforehand. As everyone knows, I don't really ever pay for autographs unless it is for charity, and since part of this was a fundraiser, and I grew up a really big Jeff Hardy fan, I decided it was definitely worth the trip.
The set up was pretty normal, and the first person I met was Ricky Steamboat. He was very nice, and definitely appreciated his fans more so than the other stars there. I never got to see him wrestle, but I follow and respect the history of the business, so I couldn't pass up the chance to meet him.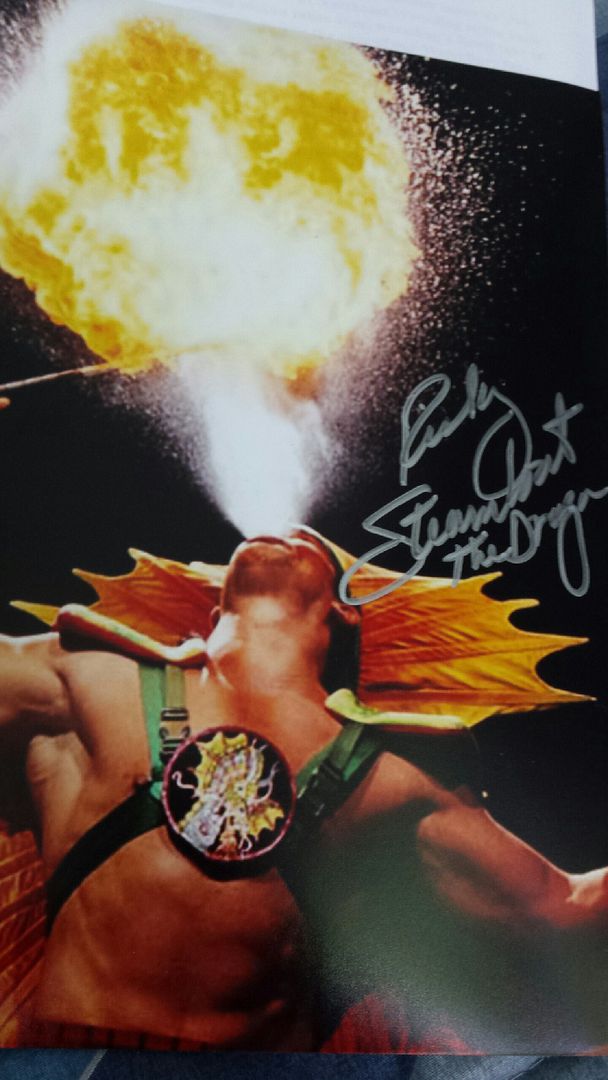 After I met Ricky, I went over to the Hardy table. Jeff was always one my my two favorite wrestlers, HHH being the other. It was awesome that both Jeff and Matt were there together, because their matches as a tag team were always legendary. Matt didn't seem to even care that anyone was there, but Jeff made up for it and he was really nice, and talked with people. Nonetheless, I was happy that I got to meet them.
I got a photo with the Hardy Boyz: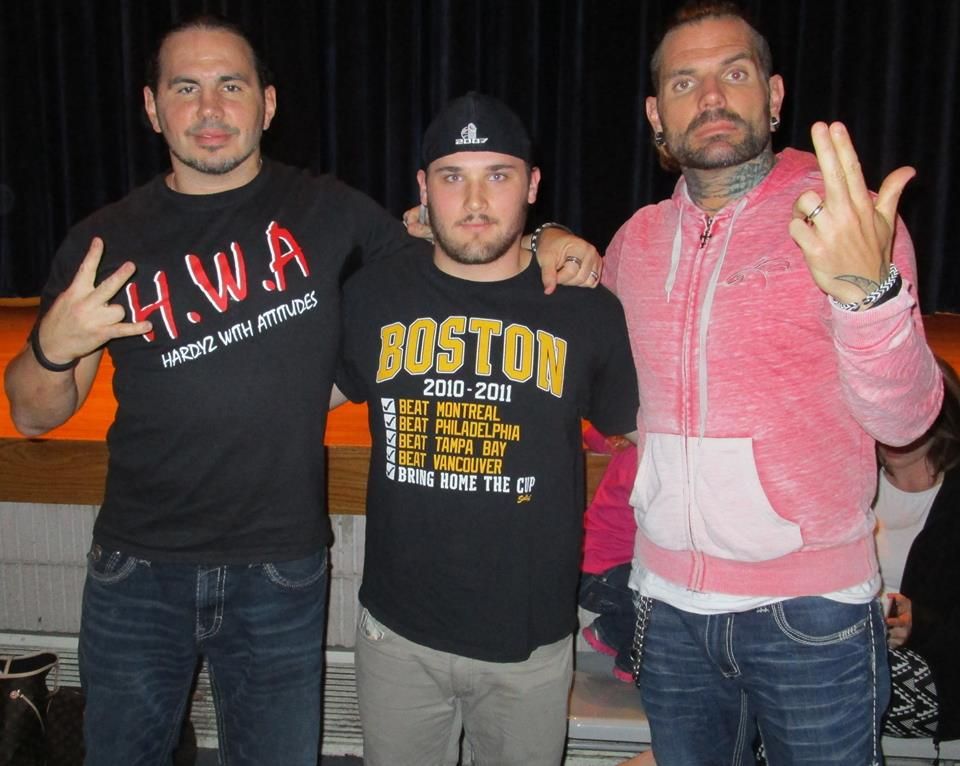 The show itself was actually really good. Matt and Jeff ended the main event with a Twist of Fate to Swanton Bomb combo.