Tonight the Gators invaded Storrs for a game in which would deal either squad their first loss of the season. Luckily for me, my Huskies won on an incredible buzzer-beater by Shabazz Napier.

My main goal for the night was to meet the legendary Billy Donovan(head coach at Florida, and former Providence College star). Over the last two weeks I have met Roy Williams, and Rick Pitino, so I was really hoping that Donovan would be in the mood to sign after a tough loss. He was the last one out to the bus, and was very kind, taking time to sign whatever people had for him. I was really happy that he did it, because it was absolutely freezing outside, and he is a New England legend.
I had him sign a nice photo, and a magazine. I had my dad get another magazine signed for me. I picked out all championship related pieces for him.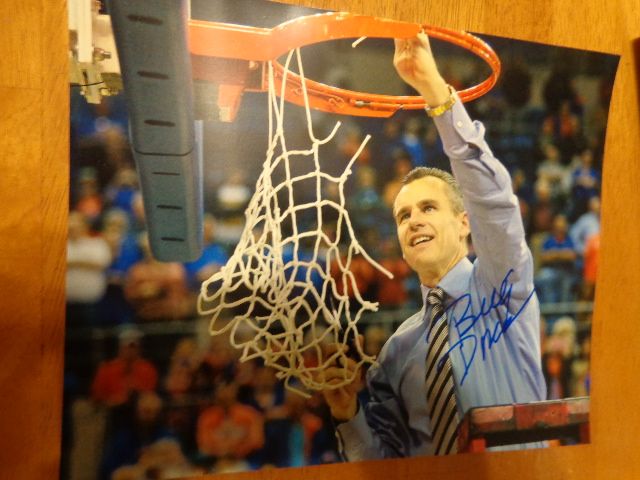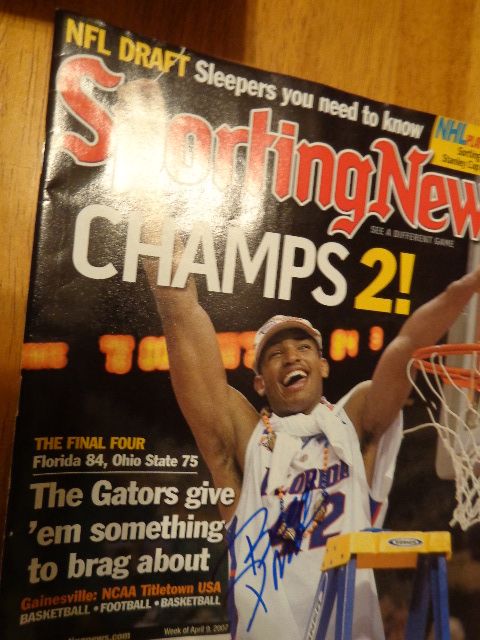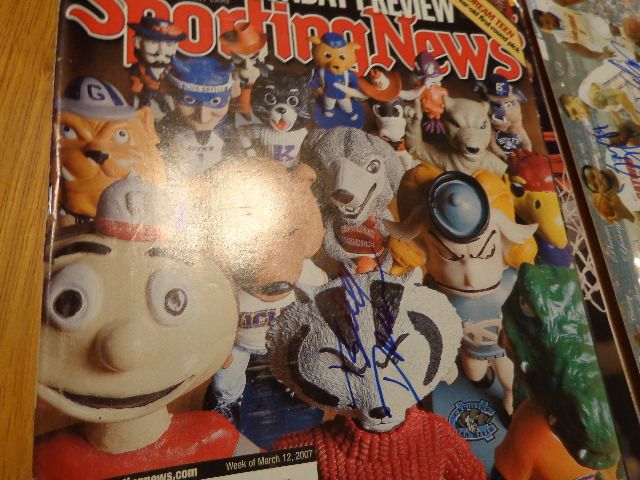 I want to give a shout out to my buddy who picked me up a team photo to get signed. Most players stopped for us, but Donovan's son was actually pretty mean. He had signed coming out for one guy, then came back and actually swore at us when he walked by. I won't get into anymore detail. Only one other player said no.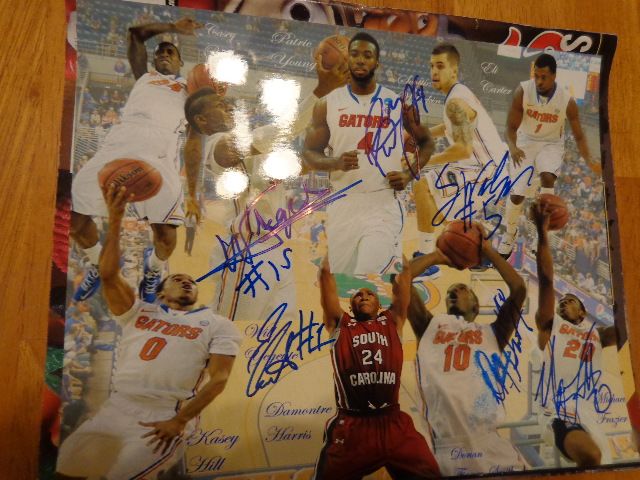 On this photo are: Will Yeguete, Patric Young, Scottie Wilbekin, Eli Carter, Dorian Finney-Smith, and Michael Frazier II.

It was kind of strange to have other people 'graph Uconn, because since Drummond and Lamb left nobody really goes. It was nice to meet up with 7 or 8 of the old regulars.
Total Autographs for 2013:973