Yesterday, my girlfriend and I went to New York again, this time to meet the awesome comedian and self proclaimed Mr. Universe, Jim Gaffigan. This was another book signing, but unlike the other ones we have been to, this one was not in the Union Square store, but rather in Tribeca.
Knowing that this would be smaller scale, we only showed up about 70 minutes early. We were both shocked, and very happy to see how small scale this one was. There must have only been 10 rows of seats max, and we actually got seats in the front row. We are both huge Jim Gaffigan fans, so it was really cool to be able to get close.
The actual program was really interesting, because Jim's wife who is a comedy writer played the role of interviewer, and Jim would give honest answers with his comedic twist. He was very hilarious throughout.
For those who may not know Jim, a lot of his comedy revolves around food, but maybe even more so his family life. His book is about different things he and Jeannie(his wife) have had to go through, while learning to be the parents of 5 kids. I have already read a bit, and it is really fantastic, and a good laugh.
Jim was asked about how he got the title for his book, and his answer was really funny. He said that when one of his sons was learning to write, in kindergarten or so, his first sentence was, "Dad is fat." Jim and his wife decided that that sentence would make an appropriate title for their book.
As I said earlier, this event was more low key than some of the others we have been to in NYC, which allowed for a more intimate experience with the author. The store and Jim even allowed for pictures with him, which we had not experienced before at the New York signings.
Jim seemed really, really genuine, and talked to every single person who went. They were also allowing books to be personalized, if you so wished, and while I prefer mine not to be, he wrote a message to my buddy Matt whom asked me to pick him up a book. He also wrote notes in the books my girlfriend bought.
When I got up, he looked at me and said, "Anybody who buys three books is my hero!"
I bought 3 total, one for Matt, and either 1 or 2 for me, depending on if anyone wants the third one.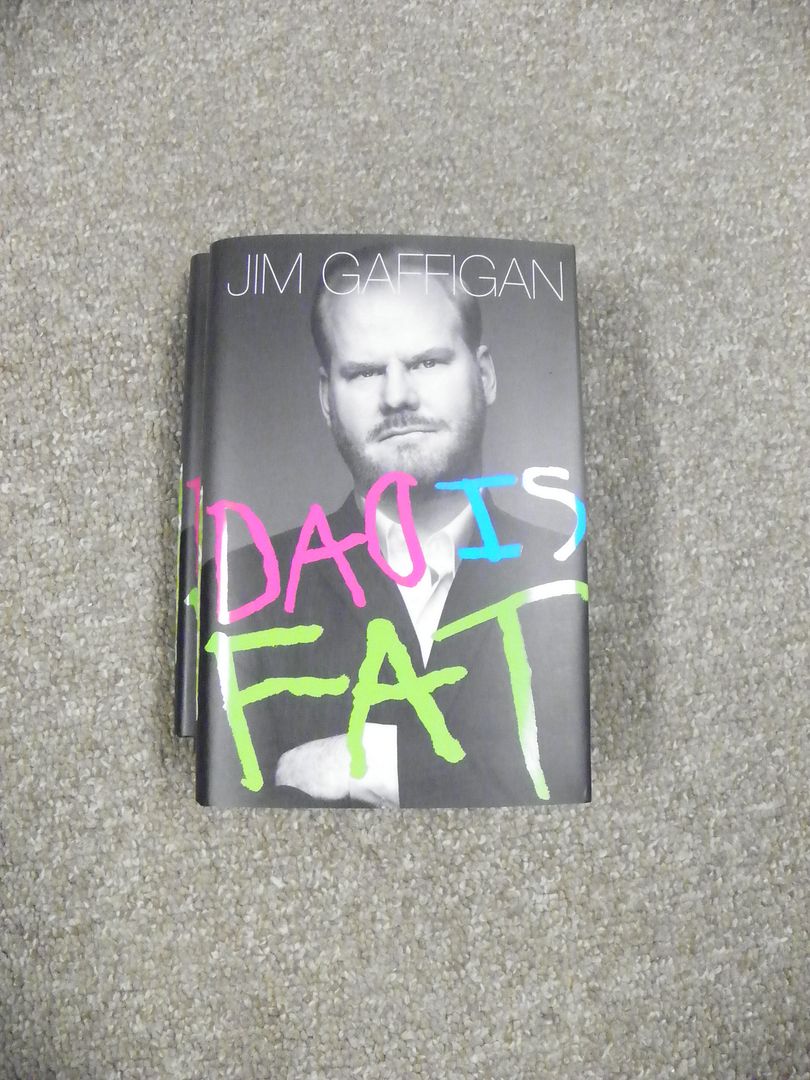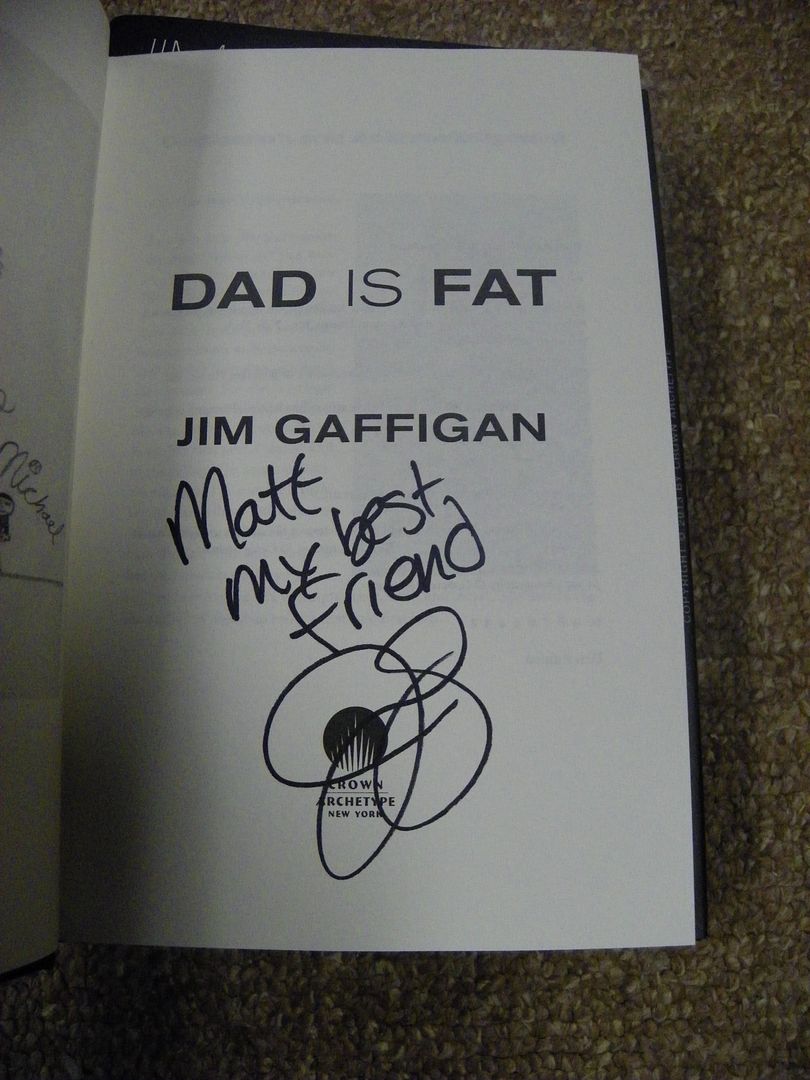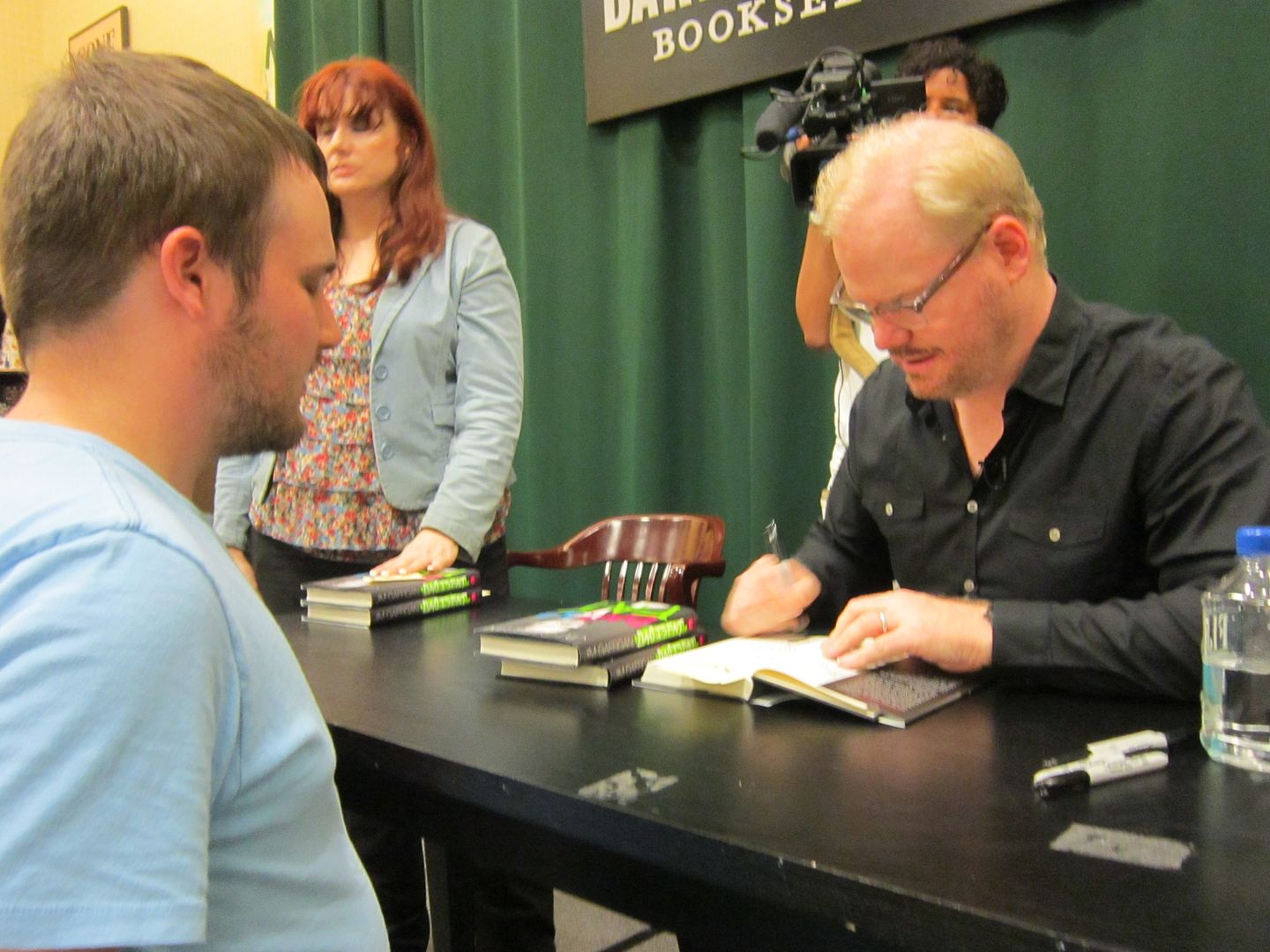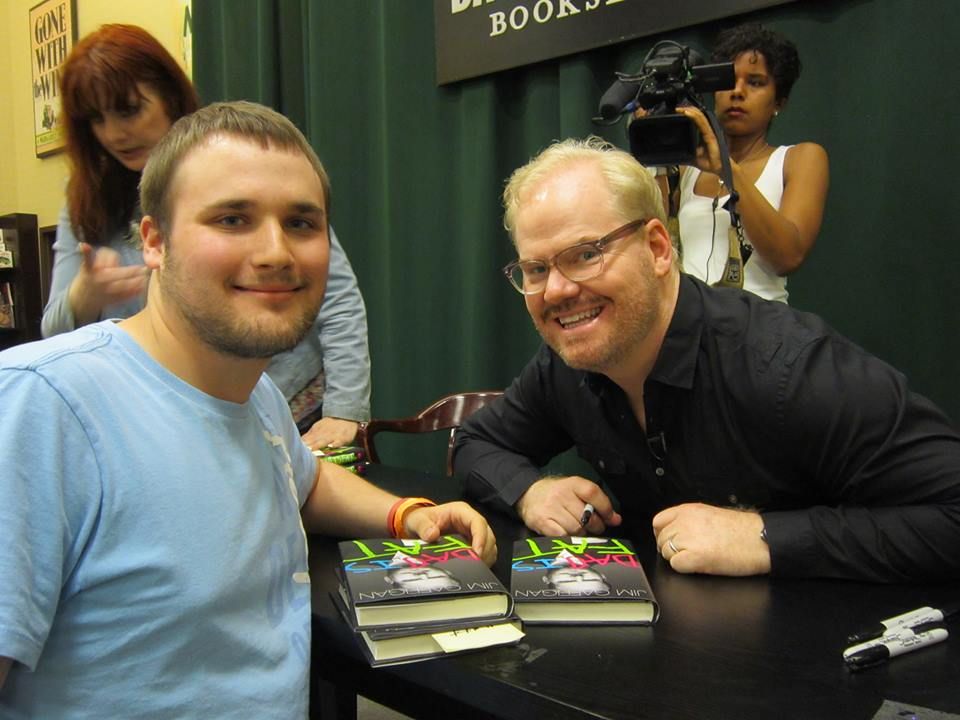 This was just a really great event, and it was awesome to meet one of my favorite entertainers.
Total Autographs for 2013: 219
Top Autographs for 2013: 1)Rudy Giuliani 2)Sonia Sotomayor 3)Johnny Rzeznik 4) Jim Gaffigan 5)Paul Molitor
EDIT: After writing this, I found out about the train crash in Connecticut today. Wishing everyone the best. It was on the exact line we take to New York City, and at a spot we passed twice yesterday.