Tonight the Pawtucket Red Sox won the International League Championship in game 5 of their 5 game series against Durham, and last week I was lucky enough to make it to one of their first round playoff games.
I had seen that former Red Sox player, and occasional fill-in broadcaster, Steve Lyons would be on hand to sign autographs and meet fans, so that was even more of a reason to make the trip over, plus it was most likely going to be my last game in Pawtucket this season.
After the first pitch, I went over to the area where Steve was going to be, and he was already there with a short line.
I noticed that he was taking a lot of time with each fan, which was awesome because that really doesn't happen very much anymore in this hobby. When I got to the table, he was nice as can be, and not only signed a few items for me and took a picture, but even offered me one of the photos they had at the table which was a cool addition to my collection. He also asked me where I was from, and just a few other things, which was nice.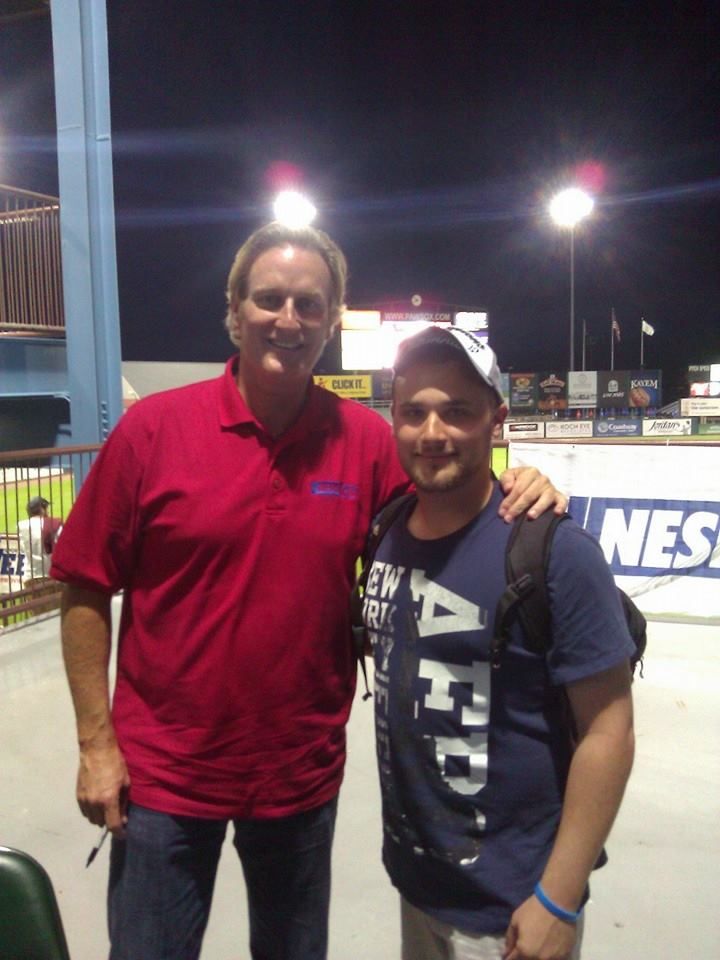 \My friend had gotten a number of cards signed, and gave me an extra that he had as well: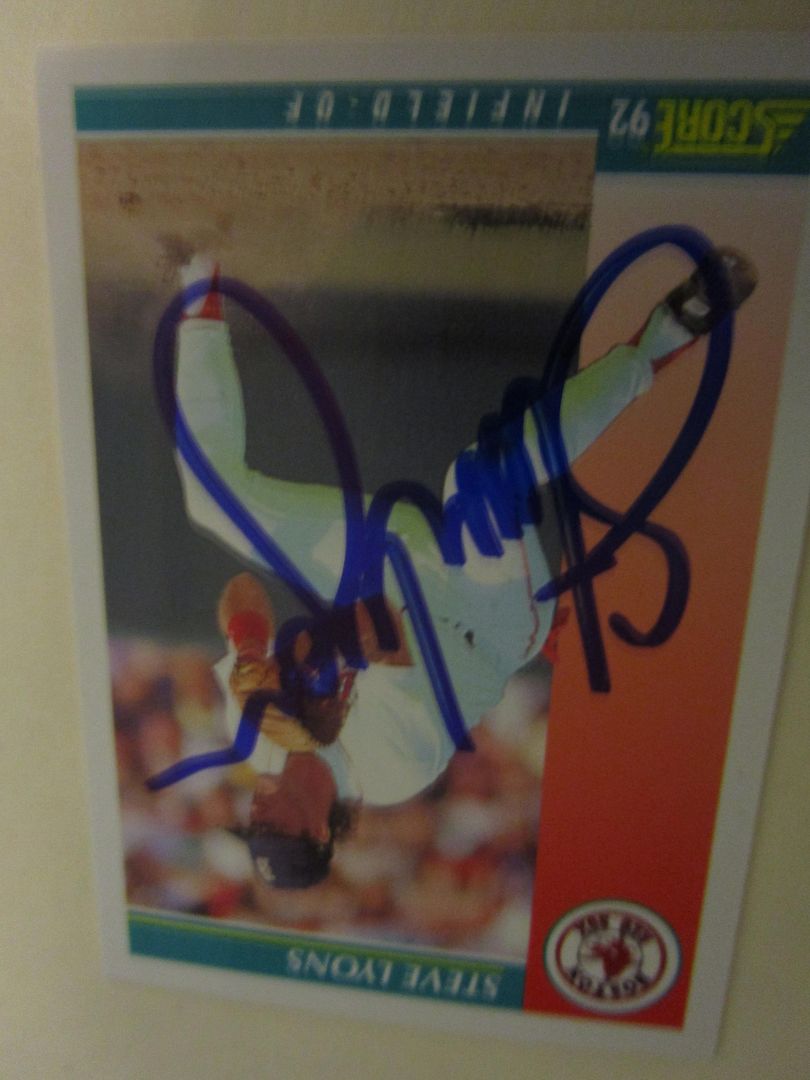 Overall, it was a really fun night, and I got to see Pawtucket win in extra innings!