After the Red Sox game the night prior(
Boston Vs. Texas 4/8/14
), I knew I'd be going to Pawtucket with my friend the next day because I only had one class in the morning. I picked him up and headed up right after my class for the 12:00 game. We got there pretty late for pre game, but I figured since there was a game the night before, some guys might be running late which was somewhat true. In the back, the first player I saw was former Red Sox fan favorite, Manny Delcarmen. He was nice as always, and since I had never had him sign a ball for my Red Sox collection, I did so. He added the World Series Champs inscription when I asked.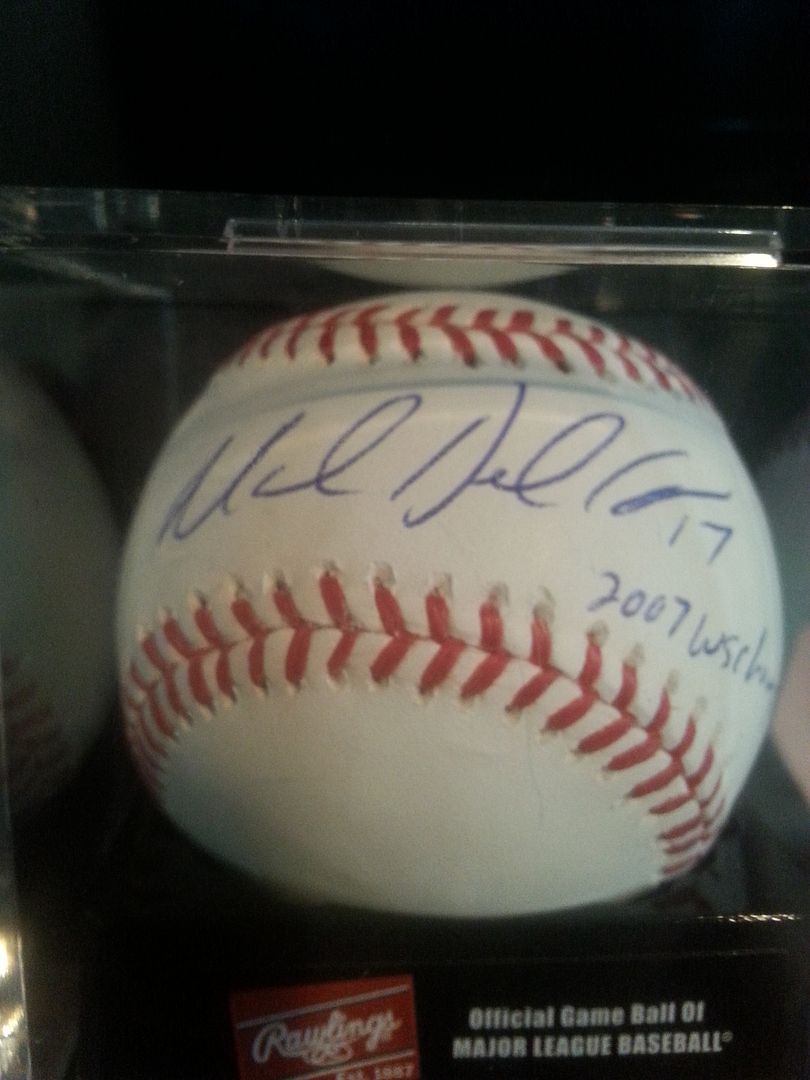 The only other player we saw outside was Brandon Workman who showed up from Boston(he was sent down after his fantastic performance in the game the night before) but denied the 3 of us waiting.
The rest of the day was very good. I actually ended up meeting 6 guys who received a World Series ring from the 2013 campaign.
Since it was a day game, the pitchers were working out on the field, so I was able to get Brandon Workman to sign in there. I will show the autograph later on, since it is on a team ball with former Red Sox players.
That was it for pre-game 'graphing, but afterwards I was able to meet nearly every player on Pawtucket's team, since it was getaway day, which meant that they would all be getting on a bus.
Also on the team ball with Workman are Drake Britton,Brandon Snyder, Ryan Lavarnway, Rubby De La Rosa,Alex Wilson, and Rich Hill. Hill was on the Red Sox from 2010-2012. The rest were on the team at least in 2013.
Britton and Snyder: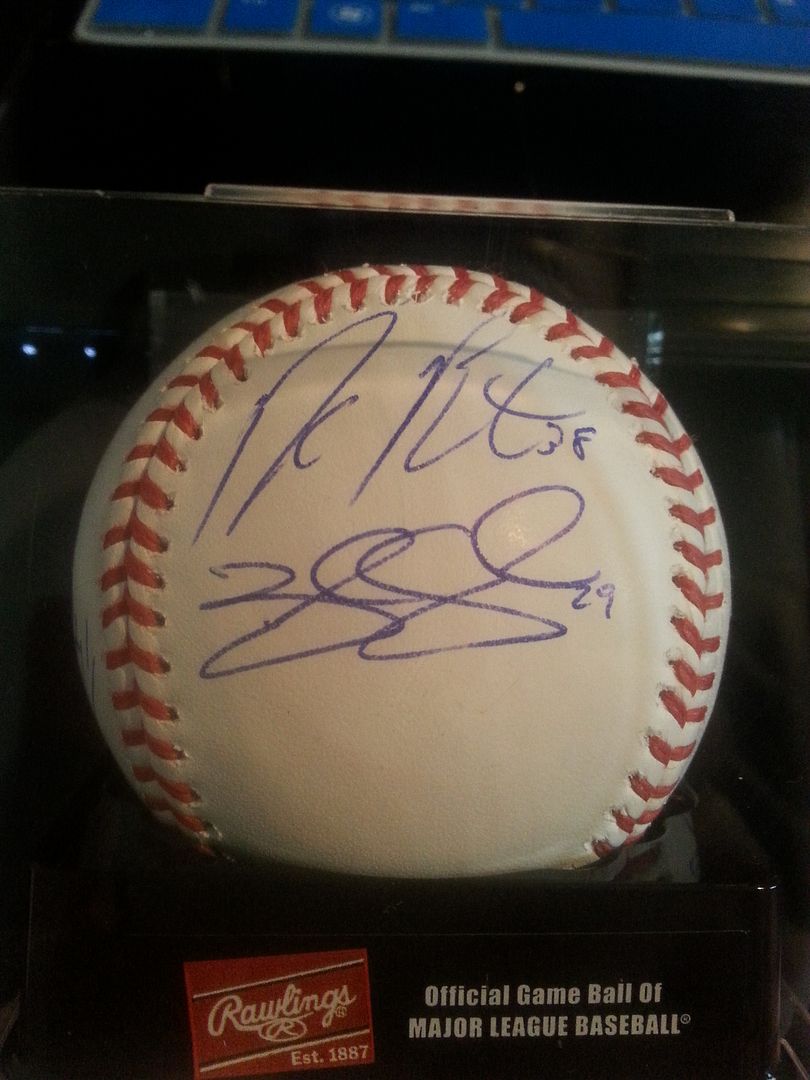 Workman, Wilson, and Hill: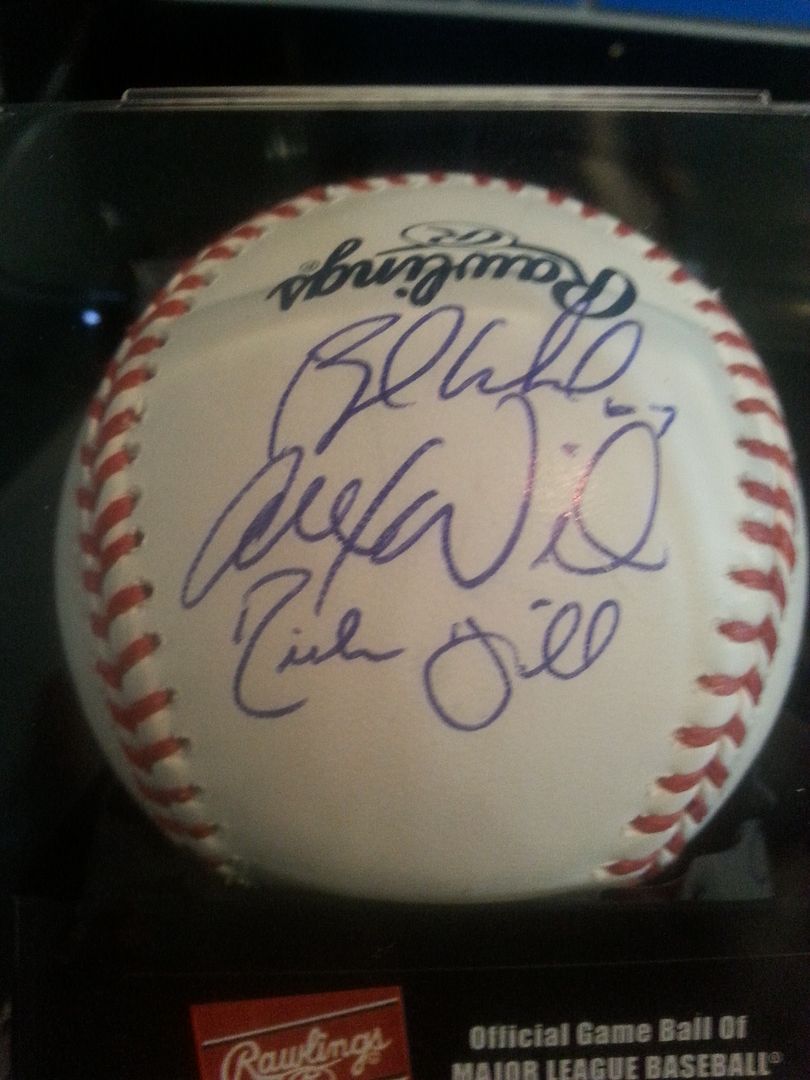 Lavarnway: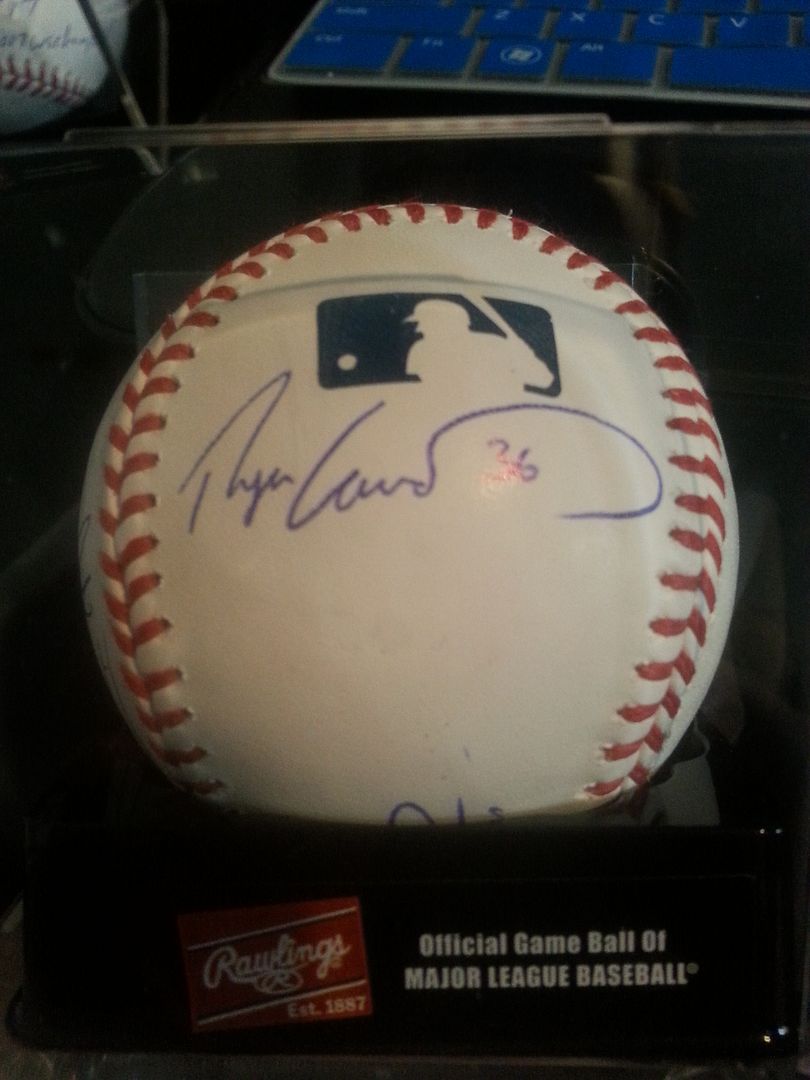 De La Rosa: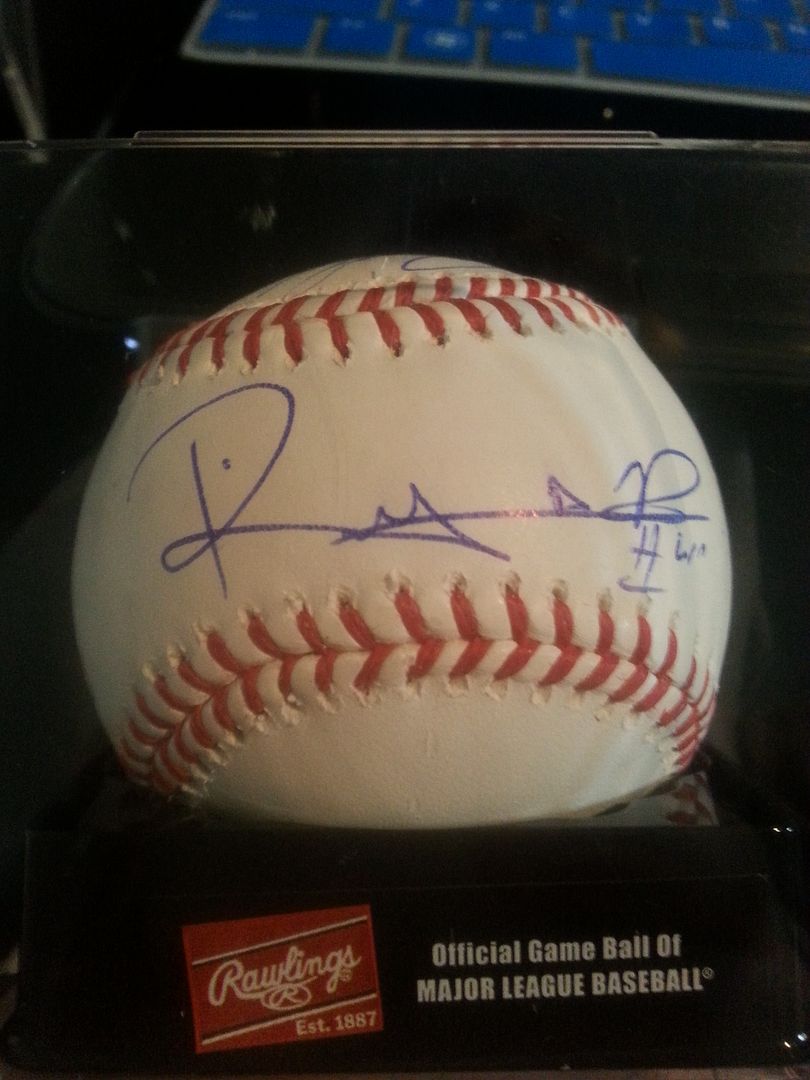 I was able to get a game used ball during the game, and I had Red Sox #4 prospect, Garin Cecchini sign it afterwards. He also signed my media guide:
I was also able to add a number of other players to the 2014 media guide.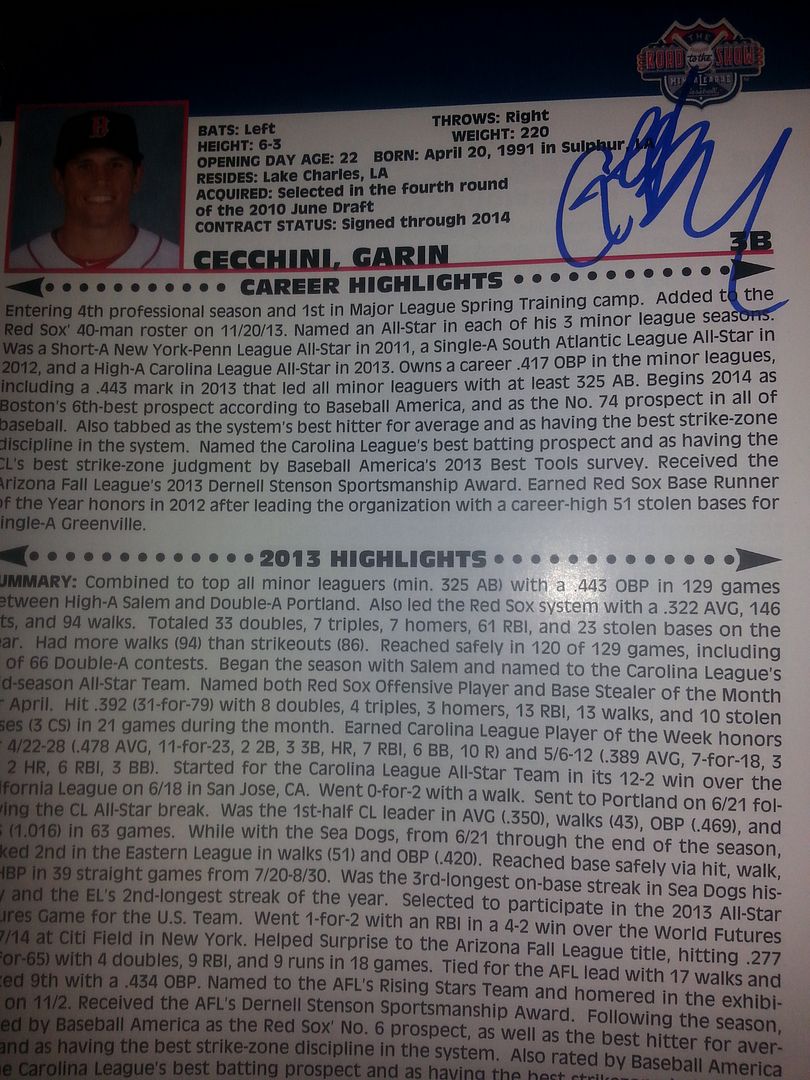 Chris Resop:
Anthony Ranaudo: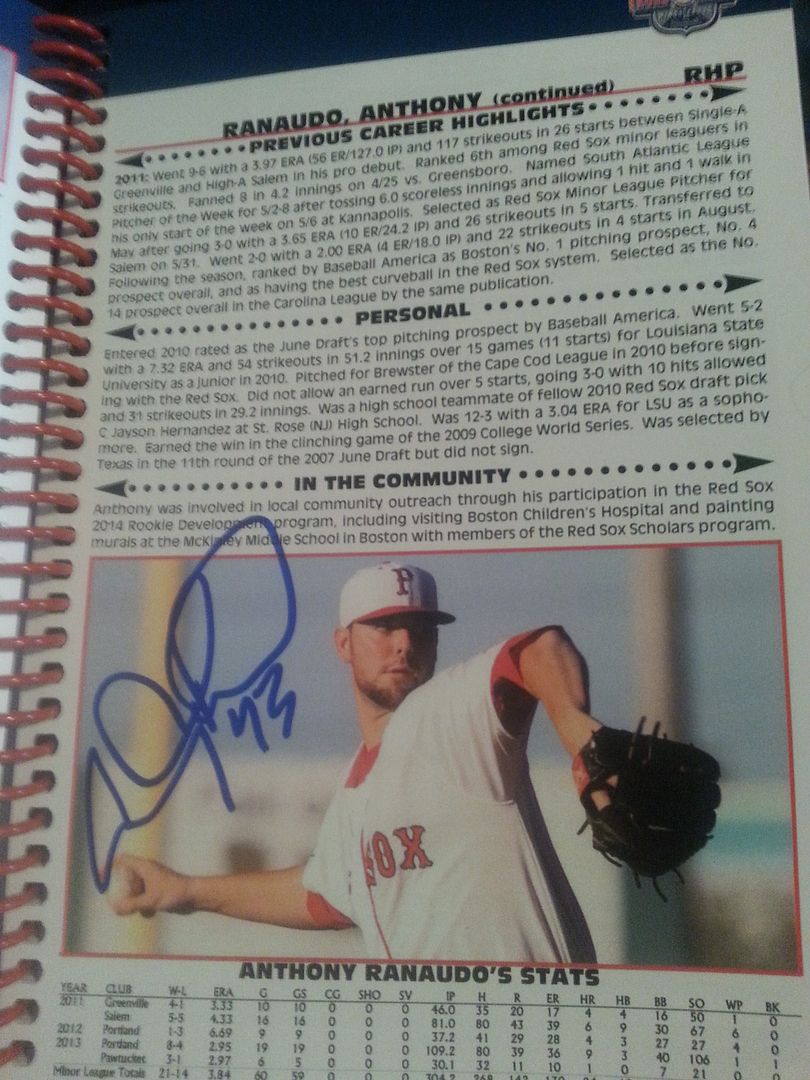 Mike McCoy: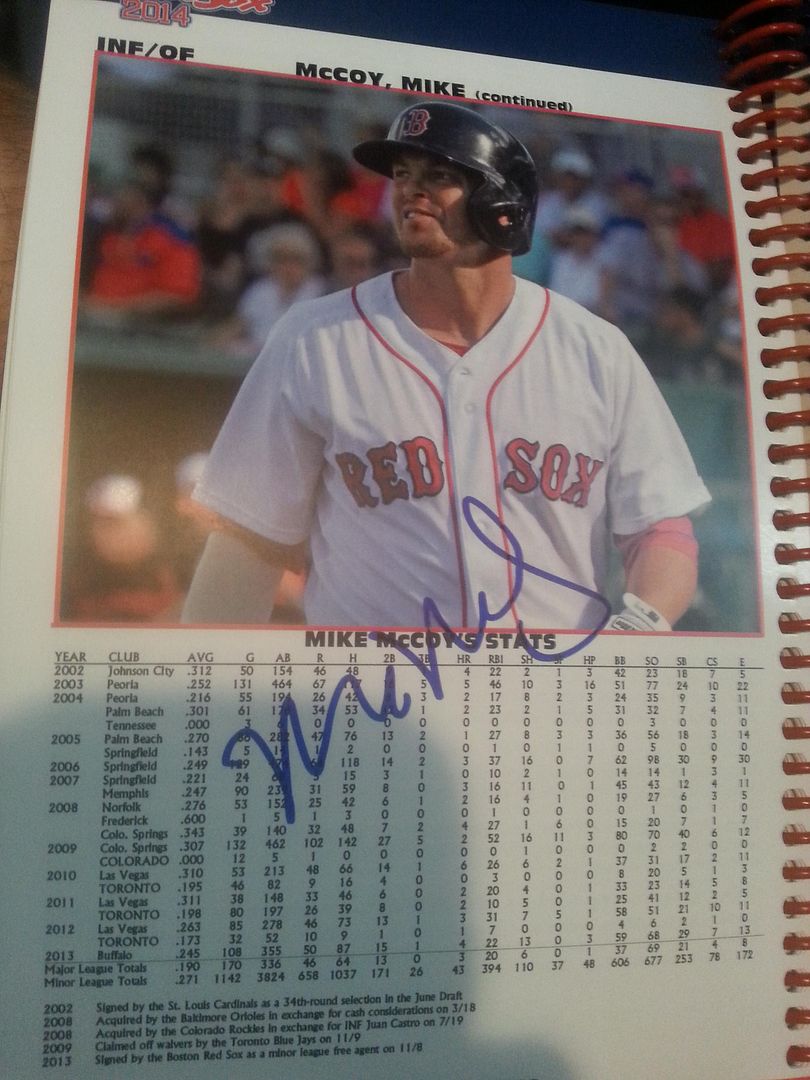 Jeremy Kehrt: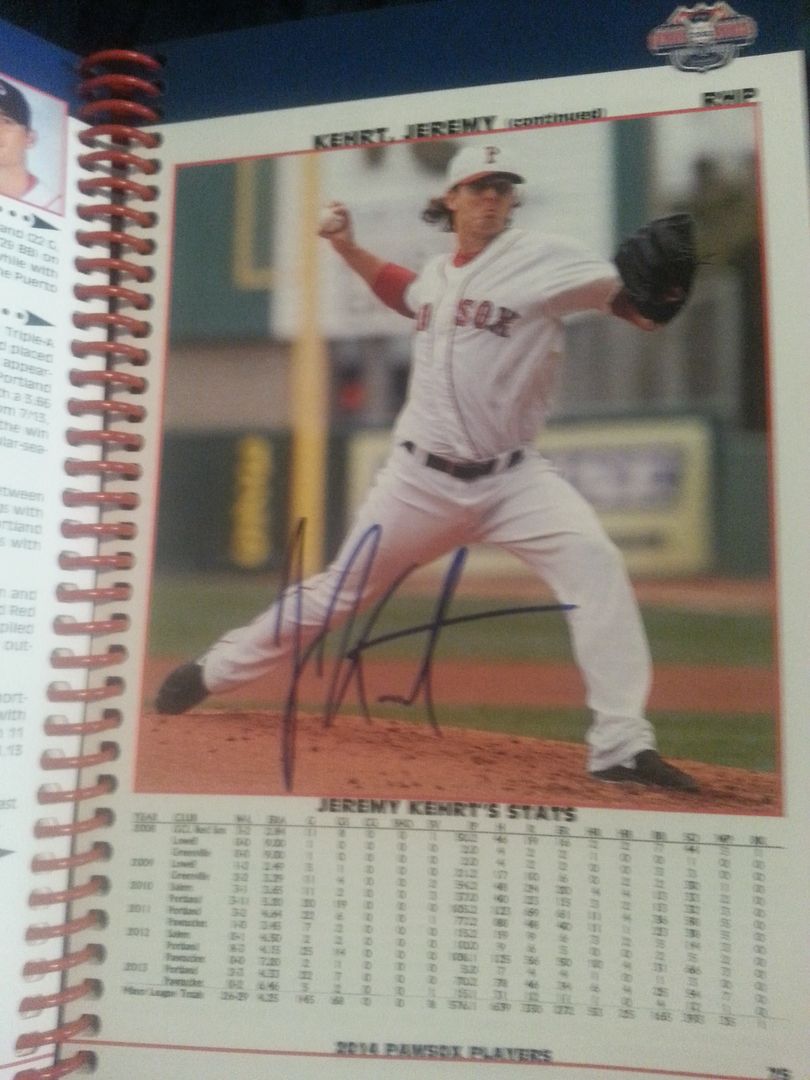 Chris Hernandez: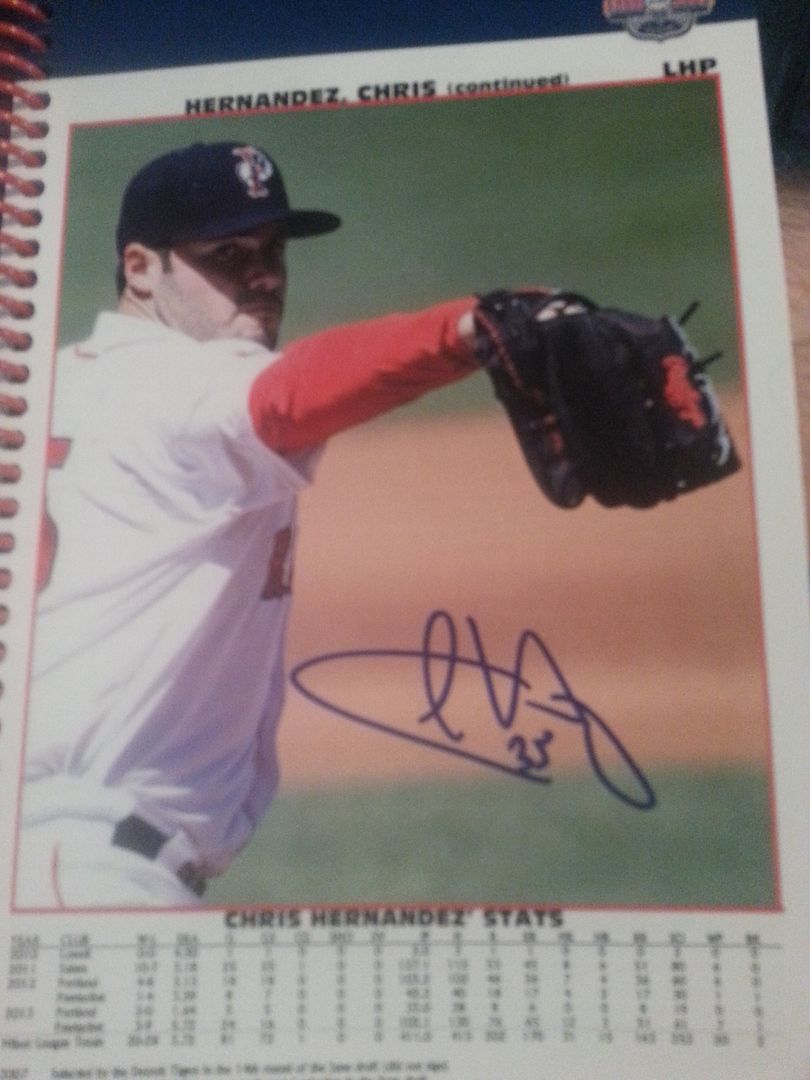 I tried to meet the always tough, Brian Goodwin afterwards, but he ignored me as I expected. I was the only person who knew who he was.
Total autographs at this game:15
Total autographs for 2014:63