For the first time in quite a long time, I ventured over to New Britain Saturday night to see the Reading Phillies, and also meet a few Rock Cats that I missed in my earlier trip to the stadium this season.
The Phillies(Yes, I still call them the Phillies and not the Reading Fightin' Phils) didn't have a very good roster, but they did have the Phillies #1 overall prospect, Jesse Biddle. I had heard nothing but good things about how nice the young pitcher was, and he definitely followed through with my expectations after the game. There was a huge crowd and he signed anything for everyone as he was leaving.
My friend Mike was kind enough to give me one of his extra cards: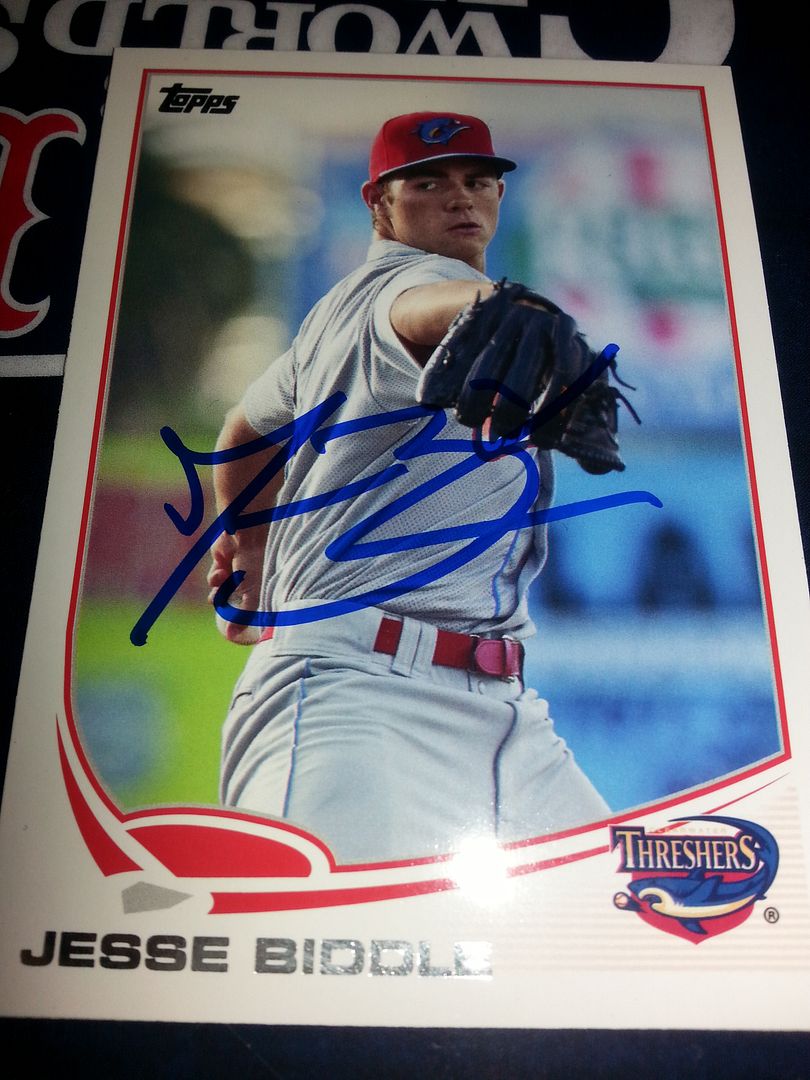 As I said, Biddle was the only Phillies player that I wanted to meet that night, so after he left, I went over to the New Britain side, and got a few of their top young stars
Twins player Aaron Hicks is actually back in New Britain for a while after being injured, for some rehab, and to work on a few things. I hadn't met him since his MLB call up, so it was nice to see an old face.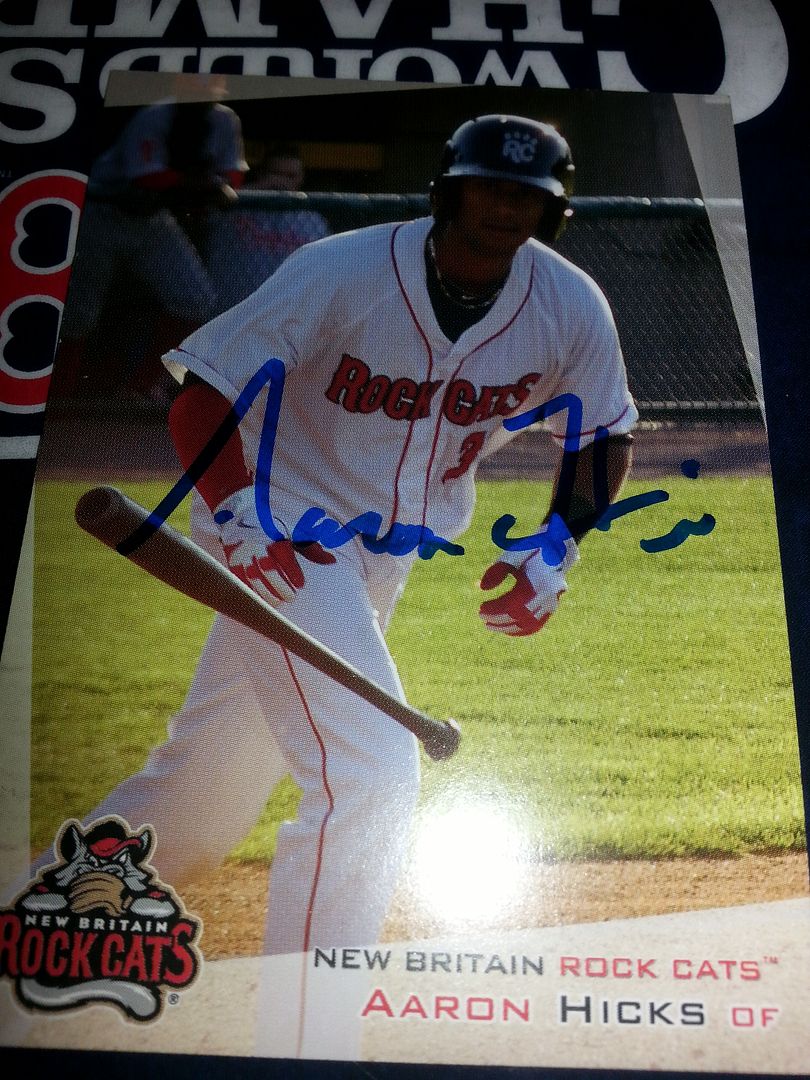 Another familiar face that I saw was Reynaldo Rodriguez, who is actually having a GREAT season for New Britain. I imagine he will make the Eastern League All Star Team.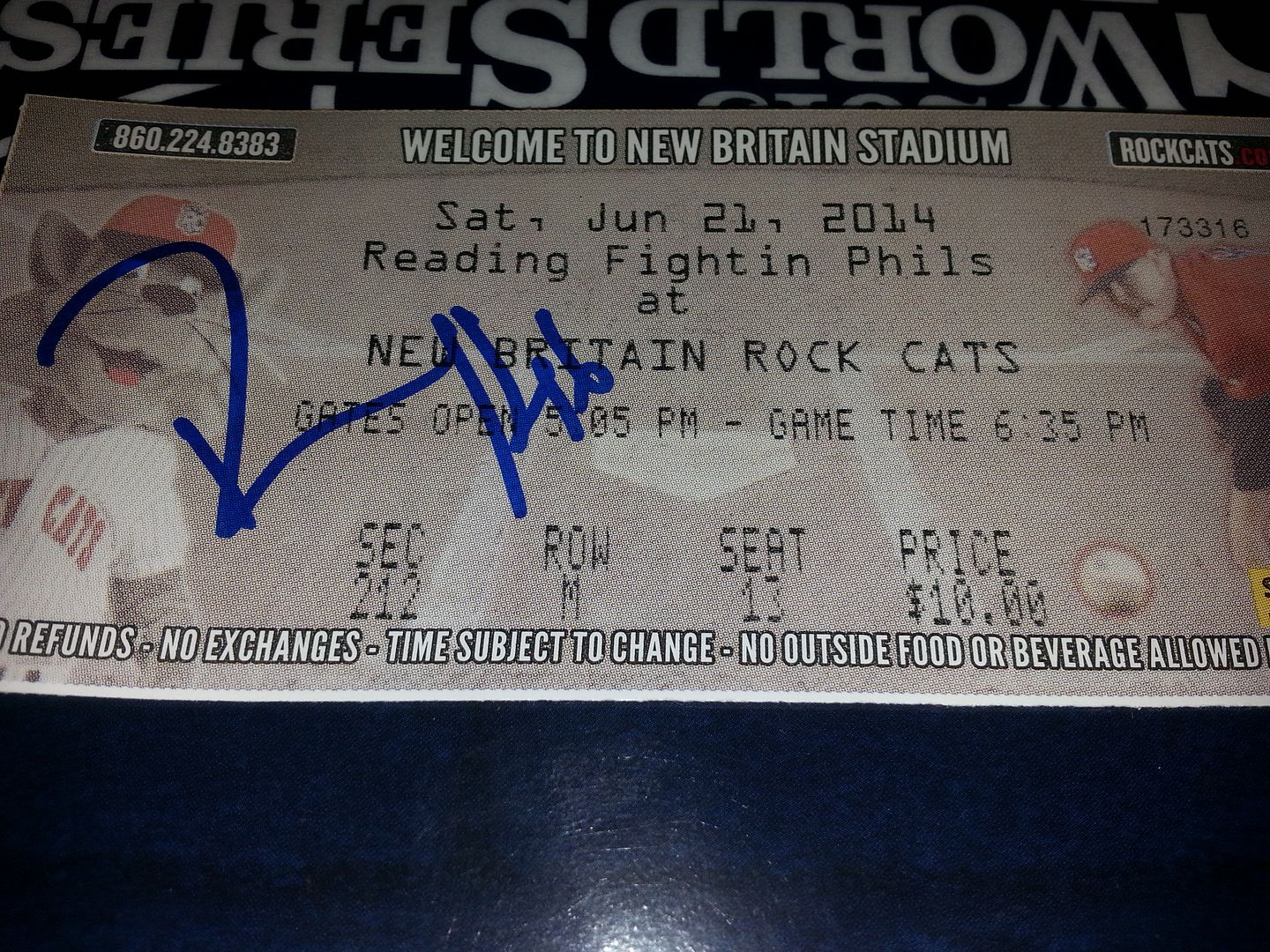 After Rey Rod, I met one of Minnesota's top prospects, Eddie Rosario: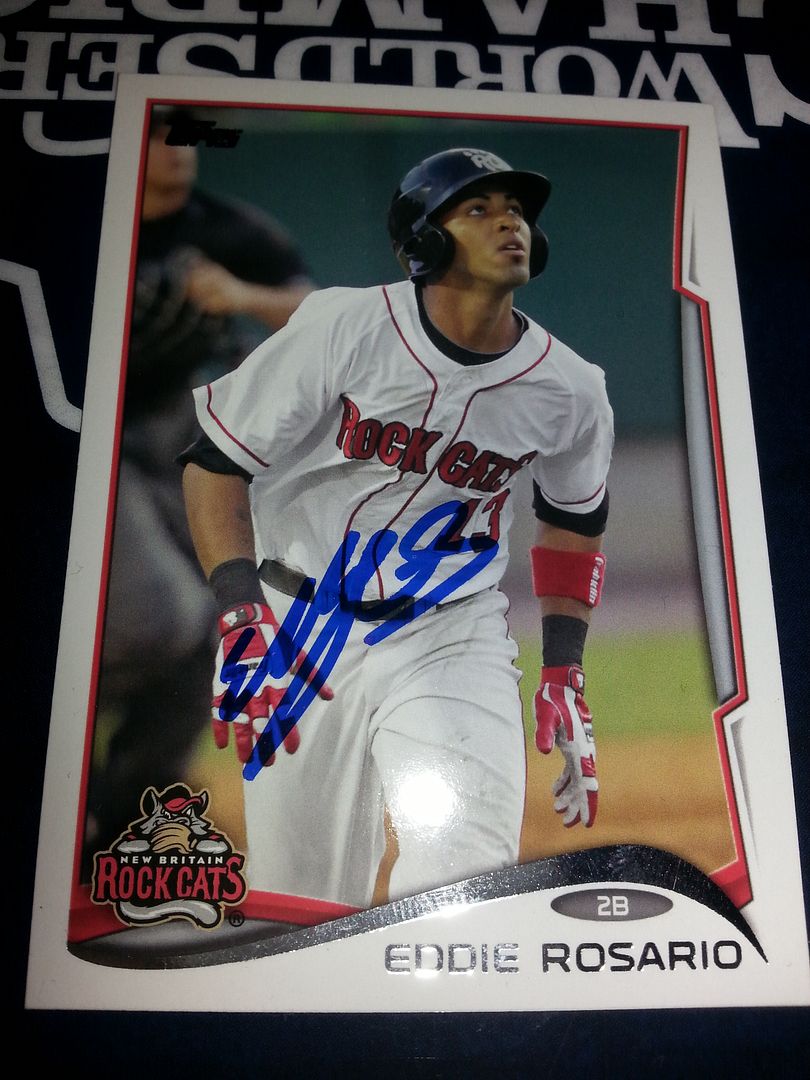 To end the night, I met Kennys Vargas, New Britain's best player, who came out last. I actually had to wait a while for him, but it was definitely worth it because he will be getting called up to AAA soon.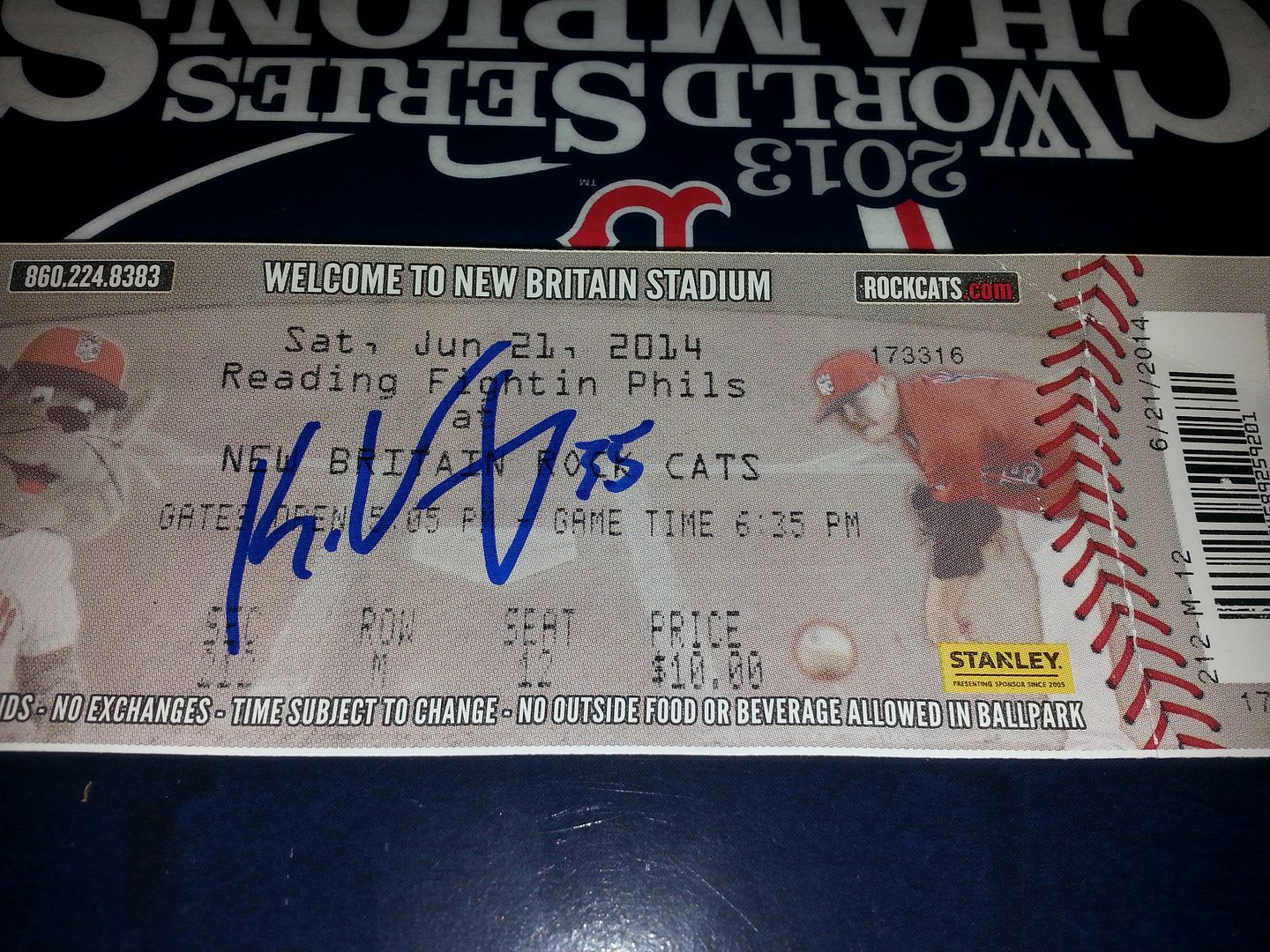 Total Autographs for 2014:136