Yesterday was an interesting day to say the least. I had been planning to go to Mohegan Sun for Mike Francesa's annual charity broadcast with many former Yankees greats. This year's lineup included Brian Cashman, Joe Girardi, David Cone, Bernie Williams, Buck Showalter, and a few other minor names. I had never done this event before, but my friends had luck in the past with it, and it was on a Friday which was nice and allowed me to go.
ALSO going on at Mohegan was 80's week, which was to culminate with a huge concert at night featuring Tiffany, Debbie Gibson, Terri Nunn of Berlin, and other 80's pop stars. Being a general fan and follower of pop culture, I was excited to possibly see a few of these people since I have been hearing their music on pop radio since I was a little kid.
ALSO in the building was Rev Run, of Run DMC fame, who would be DJ'ing an event at a club at night.
Finally, Fleetwood Mac would probably be showing up at some point for their show on the following day.
I'll start with the baseball guys since that was my main focus of the day.
David Cone:
David, known as a pretty nice guy, came walking down to head to the radio show and said he would sign for us on the way back. He ended up signing a ton inside the radio show, and I got word of this, but when my friend and I went over, the room was at capacity so we couldn't go in. He went another way on his way back, and I never saw him again.
Joe Girardi:
Joe came walking down to the show, and I stepped up and asked him to sign. His security seemed to be more of the problem, and they said he was late and might sign later.
I was able to get inside the show while he was on the air, and he signed after he got off the set for 10 people or so, but I just couldn't get close enough.
Buck Showalter:
Word was circulating that Buck wasn't feeling well, and when we was walking to the show this was apparent. He looked really bad, and didn't seem to want any part in interacting with fans.
By this point you may be thinking, "Well, who DID you meet?"
Luckily for me, when Yankees General Manager, Brian Cashman came down, he was in the signing mood and helped me not go home empty handed.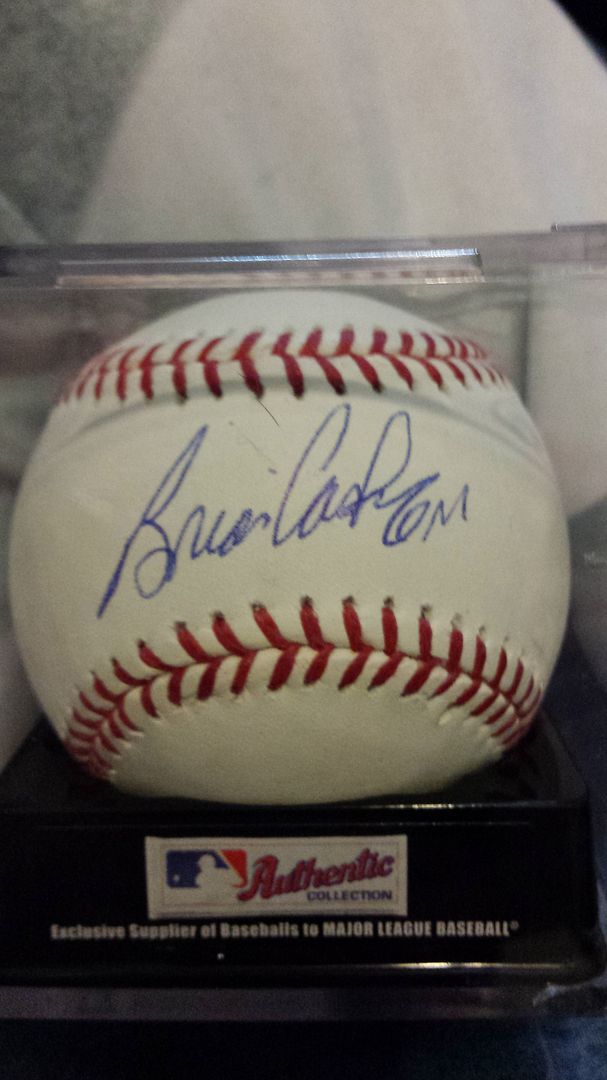 I also was able to meet former MLB player, and local guy, John Ellis:
(Thanks to my friend Geoff for the card!)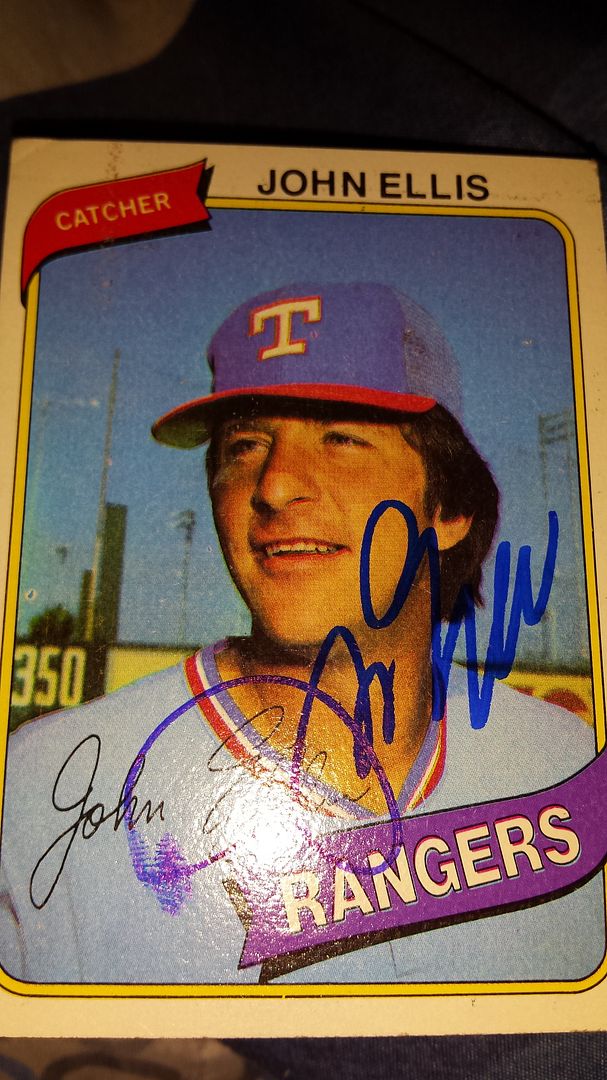 I didn't try for Bernie Williams, because he is one of the toughest autographs in baseball and I had to get going.
Throughout the day I walked around a bit because I was getting a little bored, and I ended up running into 2 80's pop stars.
The first was Terri Nunn, known from her time in the band Berlin, who is best known for the song,"Take My Breath Away", from the hit Tom Cruise movie, "Top Gun".
Terri was really sweet. She talked to the few of us that ran into her. I have to give the assist to my older buddies who pointed her out for me.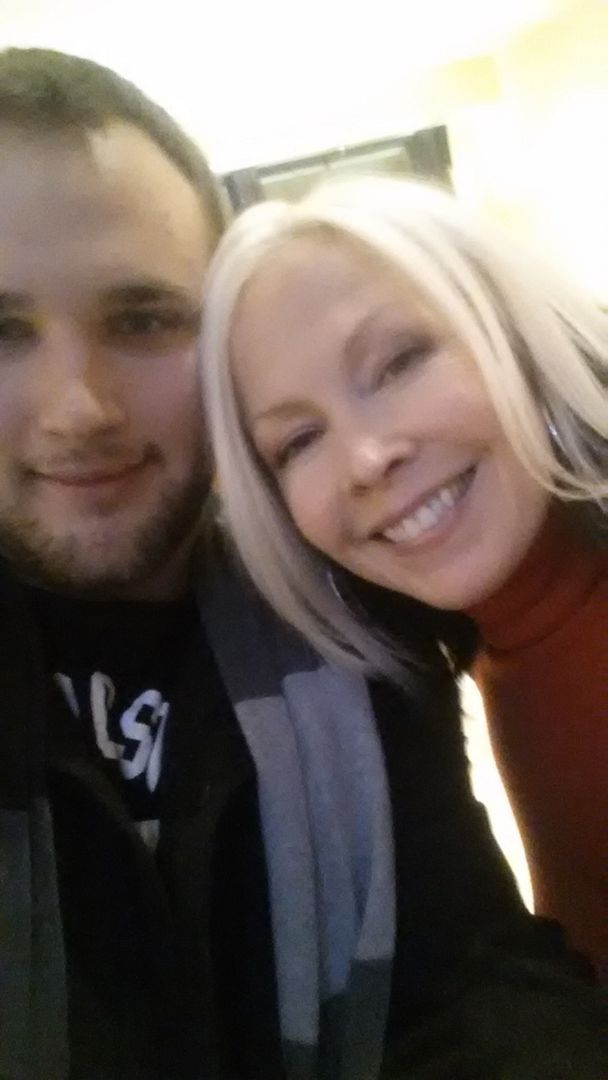 Later on in the day I was walking to another prime spot, and when I arrived, people were taking photos with 80's pop icon, Tiffany! She was also very nice, which was cool. I remember Saved By the Bell making multiple references to her over the years, and it was really cool to meet her.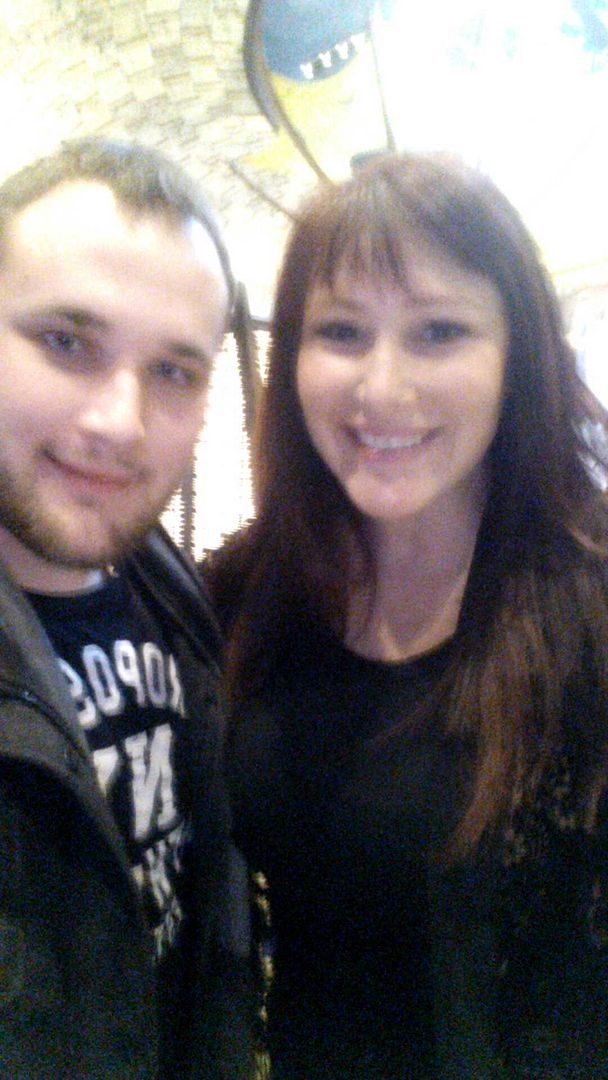 Debbie Gibson and Rev Run both took pictures and signed for people during the day, but I just wasn't lucky enough to see them. I would have loved to meet Gibson, but I couldn't complain after meeting a few cool people.
Fleetwood Mac hadn't shown up by the time I left.
Overall, I had an interesting day. The Yankees were very tough, but the music successes definitely helped the day move along!